[:es]¡LA ALBUFERA, UN PAISAJE DE CINE! 
Los más de 223 kilómetros cuadrados que rodean el Parque Nacional de la Albufera conforman un entorno único en España, que en los últimos años ha sido algo más que el telón de fondo de un puñado de series y películas. Entre ellas dos thrillers muy dramáticos como El Lodo, de Iñaki Sánchez, con Raúl Arévalo y Paz Vega  y Lucas, de Álex Montoya, que ha merecido nominación al Mejor Actor Revelación para un ufano Jorge Motos. Por Philipp Engel.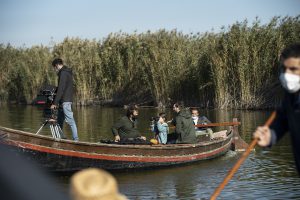 «A pocos kilómetros de la capital, el parque natural se ha convertido, gracias a la Valencia Region Film, en un auténtico plató, flotante, de cine y series»
Conoce de la mano de los directores de Lucas y El Lodo, que son Álex Montoya e Iñaki Sánchez, toda la información relacionada con el "personaje" principal que ha supuesto La Albufera para sus respectivos rodajes: en la noticia completa.[:en]LA ALBUFERA, A CINEMA LANDSCAPE! 
The more than 223 square kilometres that surround the Albufera National Park make up a unique environment in Spain, which in recent years has been more than just the backdrop for a handful of series and films. Among them two highly dramatic thrillers such as El Lodo, by Iñaki Sánchez, starring Raúl Arévalo and Paz Vega, and Lucas, by Álex Montoya, which has earned a nomination for Best New Actor for an exuberant Jorge Motos. By Philipp Engel.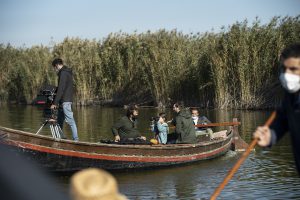 "A few kilometres from the capital, the natural park has become, thanks to the Valencia Region Film, an authentic floating set for films and series".
Find out from the directors of Lucas and El Lodo, Álex Montoya and Iñaki Sánchez, all the information related to the main "character" that La Albufera has meant for their respective shootings in the complete article: https://sofilm.es/de-lucas-a-el-lodo-la-albufera-un-paisaje-de-cine/ 
[:]